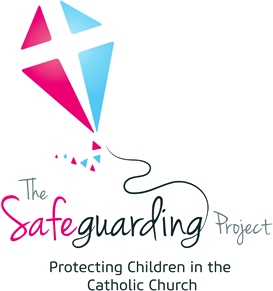 Protecting Children in the Catholic Church
The Perth Catholic Archdiocese is committed to the safety and security of all children and young people. The Safeguarding Commitment Statement found here outlines the Archdioceses and Thornlie Parishes commitment to all children and young people.
The Diocese recognises the need to protect children, young people and vulnerable adults and aims to achieve this through the Safeguarding Project. The Project is child focused and informed by a fundamental belief that children have the right to physical and psychological safety at all times.
Policies and proceedures have been put in place throughout the parish and all clergy, staff and volunteers are required to comply with the policy, procedures and practices outlined in the project. Trained Safeguarding Officers have been appointed your parish and their role is to assist you in all matters pertaining to concerns regarding the safety of children and vulnerable adults
Roles and Responsibilities of Parish Safeguarding Officers
The role of Parish Safeguarding Officers is key to ensuring that parishes meet the Archdiocese of Perth's safeguarding responsibilities in all aspects of service that they undertake. They will be required to:
be a source of support, advice and information on all matters of safeguarding children and vulnerable adults in the parish
be the first point of contact for children, vulnerable adults and other members of the parish community regarding suspicions of abuse and other safeguarding concerns
respond to all safeguarding concerns in line with the Archdiocese's Safeguarding Policy and Procedures manual, reporting these concerns to the Safeguarding Project Coordinator and/or other authorities, as needed
keep the Parish Priest informed of all concerns, responses and activities relating to safeguarding children and other members of the parish community
raise the profile of safeguarding in the parish, ensuring that it remains a high priority, and report on any issues or concerns with the implementation of the safeguarding policy and procedures
assist with proactive measures within parishes to safeguard children
ensure that all statutory requirements are met within parishes in respect to the safeguarding of children and vulnerable adults
Roles and Responsibilities of Parish Volunteers
Please note that all special ministers, acolytes, choir members and catechists MUST read the Archdiocese's Ethical Code of Conduct and complete  the Personal Declaration Form.
Click here to download the handbook.
After reading the Ethical Code of Conduct,  please fill it out, sign and return the Personal Declaration Form to the Parish Safeguarding Officers.
For further information on the project contact:
Barb Blayney – Safeguarding Project Coordinator
29 Victoria Square, Perth WA 6000
Telephone: +61 (0)8 9221 7762
Fax: +61 (0)8 9325 7459
Email: safeguarding@perthcatholic.org.au
Documents
Below are documents relevant to the Protection of children in our community. These documents are from the National Committee for Professional Standards and include resources that are available for you to download: